Pitch the Circus Tent Pin – $1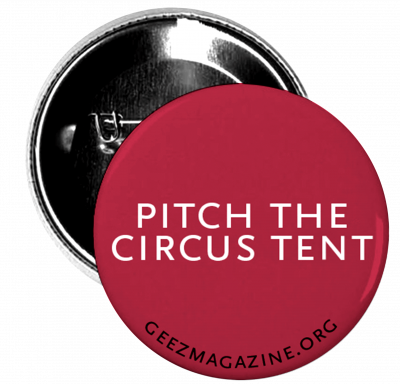 When our bones ache with grief and despair, it is a good time to pitch the circus tent where all are welcome. This pin is 3.175 cm (1.25").
Note: If you're purchasing small things like this pin, shipping costs may be overestimated at checkout. Please email us at subscriptions@geezmagazine.org if shipping costs are prohibitive.