Mini Book: A Beginner's Journey into Contemplation - $1.50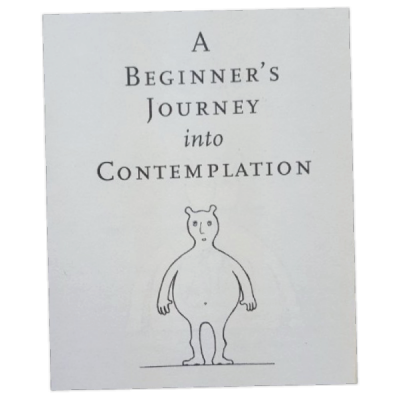 If you are tired of the "Dear Heavenly Father, give us…", then this might be just what you need. It offers simple suggestions for 7 days, each with a quirky illustration and thoughtful quotes for further reading.
Daily topics include: breathe, slow down, notice, write, pray, make, rest.
16 pages, approx. 3 in. x 3.5 in.
Note: If you're purchasing small things like this mini book, shipping costs may be overestimated at checkout. Please email us at subscriptions@geezmagazine.org if shipping costs are prohibitive.