Make Holy Mischief Pin – $1 [SOLD OUT]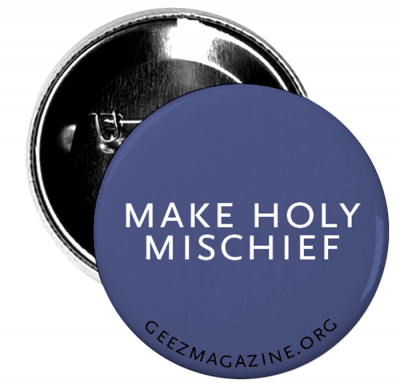 Temporarily SOLD OUT. Check back soon!
Make s'more holy mischief. It's what the prophets would've wanted! This pin is 3.175 cm (1.25").
Note: If you're purchasing small things like this pin, shipping costs may be overestimated at checkout. Please email us at subscriptions@geezmagazine.org if shipping costs are prohibitive.