Holy Mischief T-shirt – $10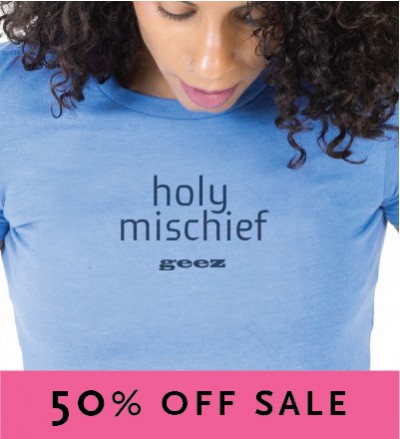 Are you up to no good in the name of the Greater Good? This shirt is for you!
American Apparel, made in the U.S., sweat-shop free.
Unisex sizes available: XS, S, M, L, XL, XXL (please indicate size in order note at check-out).
This shirt is on sale for $10.