Dirty Prayers: Pocket Prayers to Read in the Garden (10) – $120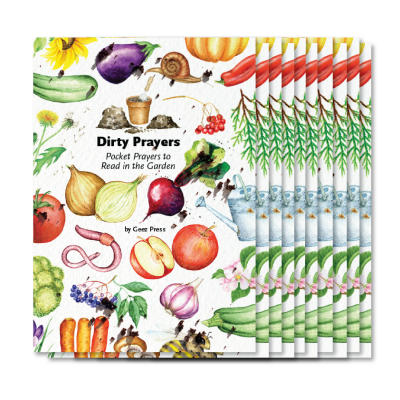 Want to share Dirty Prayers with your congregation, gardening group, or farming friends? Order in bulk and get a discounted price.
This garden companion is filled with prayers for the seasons, mushrooms, harvest, and more.
Art by Tania Yu.
The booklet is aprox. 10 × 14 cm (4 × 5.5 inches) and is 58 pages.