Compost Empire Pin - $1 [SOLD OUT]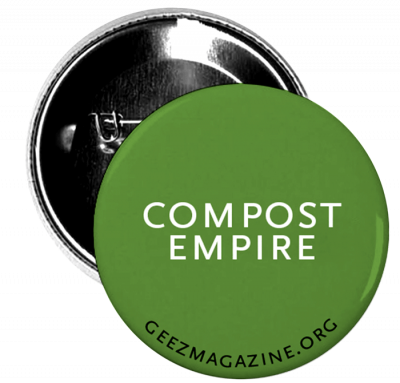 Let's let empire rot and turn it into something better. Like garlic. Or kale! This pin is 3.175 cm (1.25").
Note: If you're purchasing small things like this pin, shipping costs may be overestimated at checkout. Please email us at subscriptions@geezmagazine.org if shipping costs are prohibitive.