2015 Geez Wall Calendar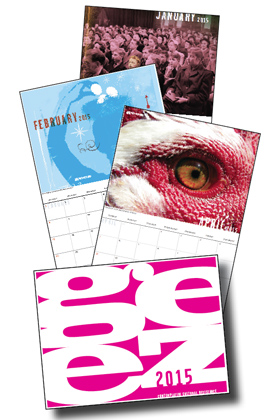 This is an 11×17-inch wall calendar with some "greatest hits' images from Geez magazine.
It has a breezy, white, month-at-a-glance layout with lots of rooms for appointments and dates. We've included major Christian, Muslim and Jewish holidays plus some "activist dates as well: Earth Day, Screen-Free Week, Digital Detox Week, World Car-Free Day, and Buy Nothing Day.
Note, this full-colour calendar cost us roughly $10 to print. All proceeds go directly to the starving budget of this non-profit enterprise.